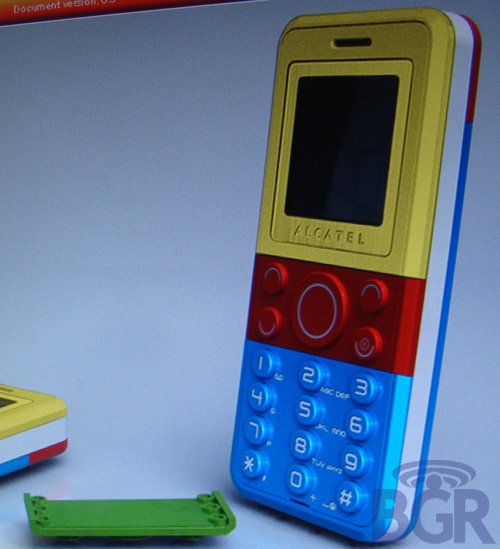 Alcatel and Lego teaming up to make a Lego handset? Earlier this year Lego and Digital Blue announced combined efforts that would yield a variety of Lego-electronics aimed at kids. The announcement included details on a digital camera, a walkie talkie and an MP3 player. The functional toys would fall into an affordable $20 – $60 price range.
Now Alcatel is apparently jumping into the mix and the trio is planning to get cell phones in the hands of children using Legos. This piece of Lego-electronics is rumored to be released by this summer along with the rest. Not sure yet if you'll be able to connect a few of these Lego handsets together or not.

It would be great if you could use the pieces to create your own unique phone.
Alcatel, camera, digital blue, lego, phone, Toys