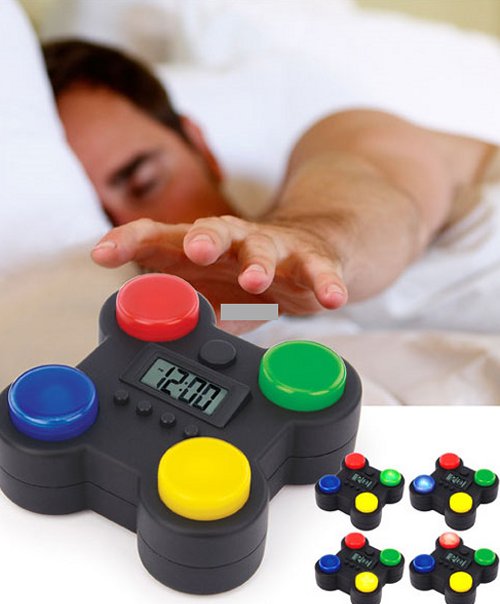 Want to wake up in the morning only to have your brain trained with a retro memory game? Here's the ticket. This alarm clock will not shut up until you play a version of the vintage game and get it right.
If you correctly remember the sequence of lights and press the buttons on the clock in the correct order, you can earn some peace and quiet, then either get out of bed or go back to sleep. On the other hand, you can always smash it to bits. I don't see any info on price or availability.

Simon says get up or I will annoy you until my batteries run out.
Alarm, clock, game, Memory, Play, Simon, toy