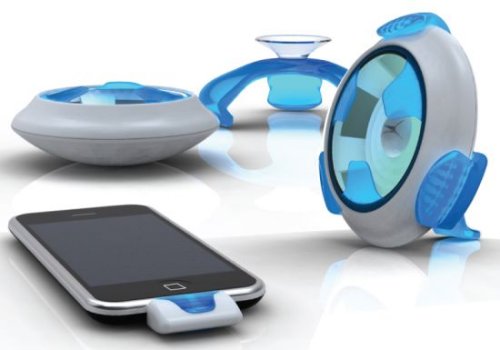 If you absolutely love music, designer Adam Silverstein has come up with a modular proximity speaker system called 'Air Phones' that should enhance your experience. It lets users play and share music on the go. The Air Phones speaker system is wireless, but it uses that ability to it's advantage.
The speakers can be placed in anywhere. As you move, a wireless transmitter activates the speaker closest to you and the speaker illuminates the translucent diaphragm, adding some light. As you continue to move around, probably dancing, the music is transferred to the next closest speaker smoothly so that the flow of music is uninterrupted, wherever you go.

It also features a modular mounting system so you can grab a speaker from home and take it with you on your bike, backpack or strap it around your arm.
Air Phones, concept, design, light, music