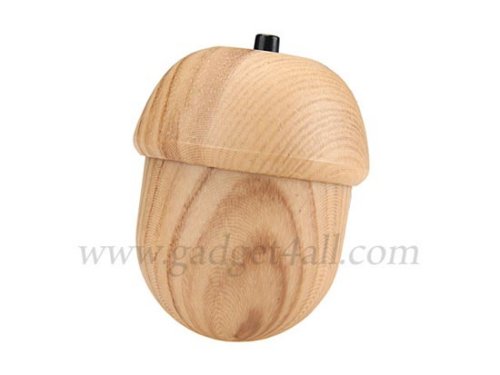 This Acorn MP3 player, which they are calling the "Pine Cone MP3 Player" is to be purchased, buried in the backyard in a small hole that you have dug by hand, then dug up to help to get you through a harsh winter when music is scarce.
This MP3 player comes with 1GB of storage, and features a controller on the top so you can select your tracks easily. It goes with all of your other wood gadgets, like the Scrabble keyboard and your wooden earbuds.

This acorn has a built in rechargeable battery and connects to your PC via USB. It will cost you $21.00.
Acorn, MP3, pinecone, player, squirrels, wood