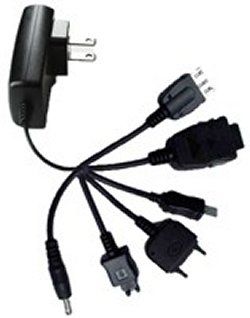 We knew there must have been some significance to the year 2012 other than the Mayan calendar ending. The GSM Association has announced that it and 17 of it's partner companies are working a universal cellphone charger solution. They think they will have a common format in place by 2012.
Seems like it should meet the deadline no problem since the group's choice of connector, micro-USB, has already gained acceptance as a pretty common format. They say that the "majority" of new phones sold by 2012 will support what they're describing as the universal charging solution, which will need to meet strict requirements to be broadly compatible.

Lots of big names have signed on, like Nokia, Motorola, LG, Samsung and Sony Ericsson, but there are some big names absent, like Apple.
2012, cellphone, charger, GSM, Universal