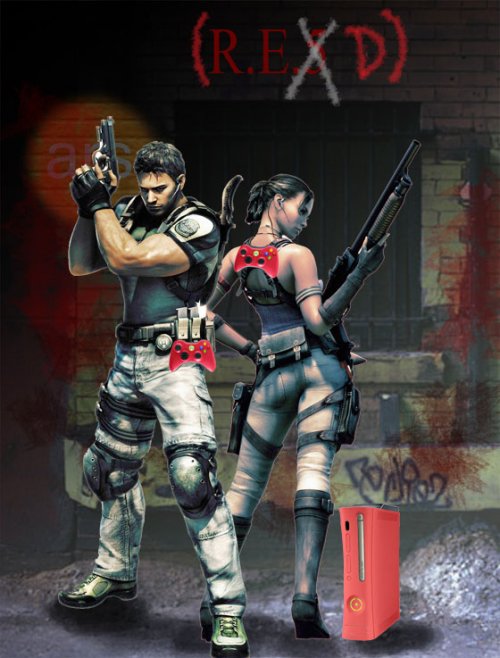 If killing Zombies is your favorite pastime (And who hasn't enjoyed a good head shot that permanently kills them dead?), you'll want to pay attention here. Microsoft is coming out with a Red 360 console and matching controller to celebrate Resident Evil 5.
The bundle comes with Resident Evil 5, a Red Xbox 360, matching controller and a Resident Evil NXE (NEw Xbox Experience). No word on official pricing yet or hard drive size. Also no word on whether "red" means "Zombie blood red" or just red.

Anyone else excited about this game/bundle? I know I've been waiting for this one.
bundle, console, Microsoft, Resident Evil 5, theme, xbox 360