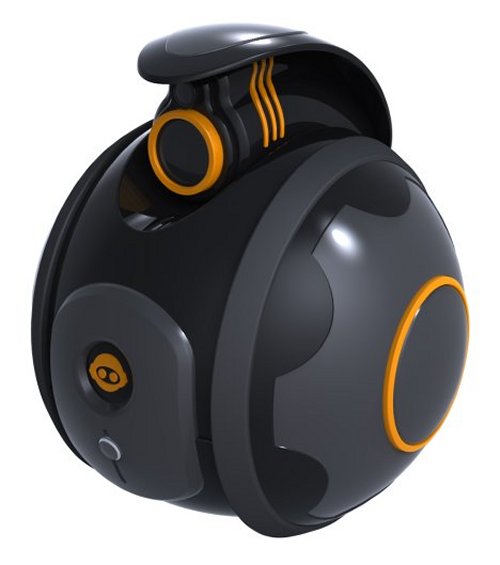 Much like the Rovio, the WowWee Spyball spy camera will let you live out some James Bond fantasies. Or at the very least snap some upskirt pics. The tiny remote controlled robotic ball features built-in Wi-Fi connectivity and gets around on sleek wheels, capable of smooth mobility and quick 360-degree turns.
It can also transform from a ball to a camera and back within seconds, and it does it's job quietly, so you can sneak around and get some dirt on people. The blackmail will follow. Another cool feature is that when it's connected to a home network, the Spyball can be controlled remotely via the Internet.

I love it's menacing death star type look. It looks like it has just spotted you and is about to take you out with a laser.
camera, robot, spy, Spyball, Stealth, WowWee