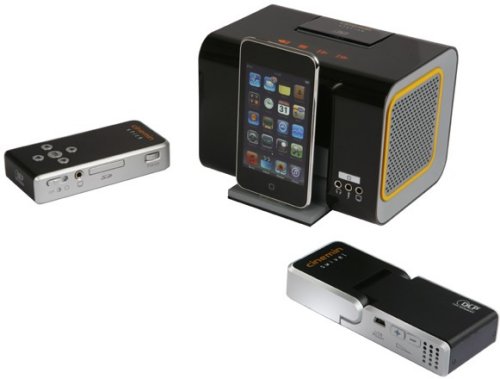 WowWee is smart. They know that in this economy, it's smart to diversify. We are all used to seeing the company's latest robotics offerings, but now the company responsible for Tri-Bot is serving up a Cinemin line of micro Projectors.
Another thing of interest is the Spyball spy-cam, a remote controller, WiFi-enabled robotic ball. The company has more too. It doesn't stop there. How about the Joebot and Roborover robots, FlyTech Lightstar flyer / Hoverpod racer, four brand new breeds of Alive Cubs and a fresh line of "pajama pals" called Sleeping Cuties.

It's nice to see the company offering some other things. You gotta diversify when you make robot toys.
Alive Cubs, CES, Cinemin, Pico, Robots, WowWee