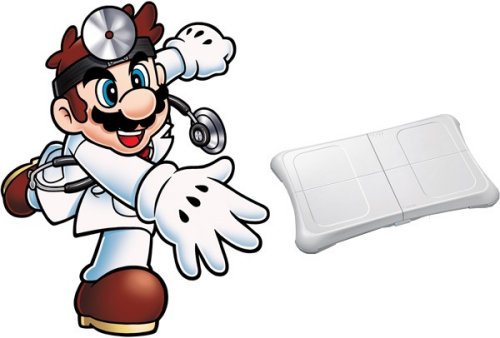 Since everyone is using the Wii these days, I guess it was inevitable that we could get house calls from Dr. Mario. Nintendo Japan has announced a new Wii "Check-Up" channel that is scheduled for an April launch. The system was developed with the help of Hitachi, NEC, and Panasonic, with a health insurance company providing 2-way communication between users and health professionals who will give you "healthy guidance".
Let's face it, you could use some of that after playing video games all day. Apparently it will work in conjunction with Wii Fit and the Balance Board. You can also use NEC's mobile phone health platform.

Great addition to Wii-Fit. It remains to be seen how popular this system would be. It may just sell more Wiis to health nuts and hypochondriacs.
[Akihabara] VIA [Engadget]
channel, Check-up, Dr. Mario, fitness, Health, Wii