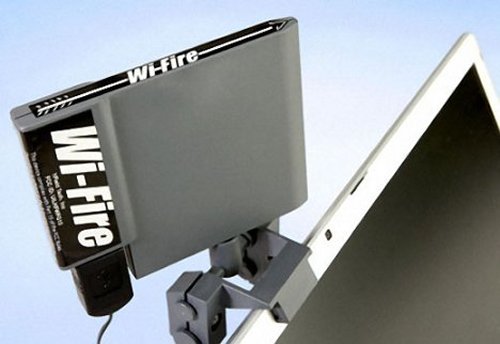 The Wi-Fire is a USB device that will boost Wi-Fi signals by using a directional antenna and a powerful receiver that works with it's proprietary software. With this device your computer can detect and access wireless sources within a 1,000 foot radius. And the folks at Maximum PC put it to the test.
They were surprised at being "350 feet from the router, with the signal passing through an insulated, double-thick interior wall and a steel garage door, the Wi-Fire delivered TCP throughput of 14.5Mb/s." It's only $79 and makes Wi-Fi a bullet that goes through said walls and garage doors.

I guess it would make it easier for neighbors to steal your Wi-Fi, but what the hell.
boost, extends, signals, wi-fi, Wi-Fire