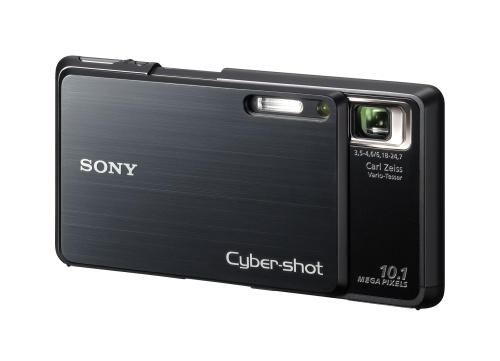 Sony pulled a digital camera bunny out of its CES hat today by unveiling a sleek little Cyber-shot which has a built-in Web browser. It is called the DSC-G3 and it prices around $500.
The Sony DSC-G3 is a Wi-Fi enabled digital camera that uploads photos and videos to Web sites through any public hotspot due to its built-in Web browser. Uploads are handled through a special Sony Web page which includes direct links to popular photo and video file sharing sites. Sony hopes to have users access through AT&T by offering complimentary Internet access to this page at AT&T hotspots nationwide through January, 2012.
Other features of this 10-megapixel shooter include displaying already uploaded photos through the camera's 3.5-inch LCD screen, displaying of photos on DLNA-compliant devices, a 4X optical zoom Carl Zeiss Vario-Tessar lens and face detection technology. It is available now.
cybershots, Digital Cameras, Sony