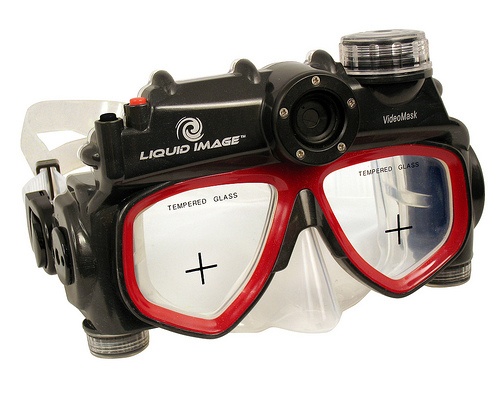 Liquid Image, a maker of random electronics, is showing off at CES some new digital camera masks for the scuba set. One of these is the VideoMask 310, priced around $160.
The VideoMask 310, available next month, lets a diver record not only digital photos but also video. The video is at 720 x 480 and records at a rate of 30 fps. The built-in digital camera also has a five-megapixel still image function.
Features of the VideoMask 310 include an operation level of down to 33 feet, optional light attachments, crosshairs built into the mask to help line up shots and a USB connection for transferring photos and videos to a computer. Media is stored on microSD/SDHC cards.
Digital Cameras, liquid image, scuba mask