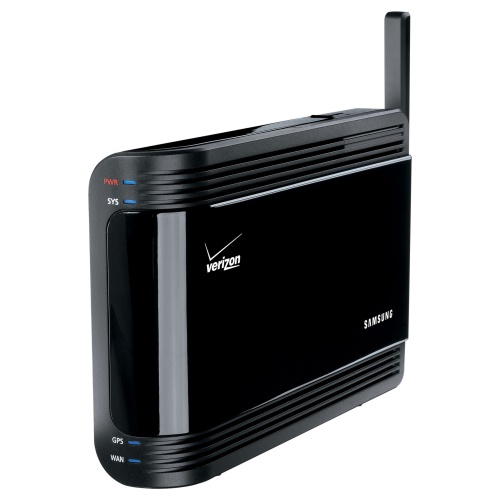 Verizon Wireless today introduced a femtocell base station designed by Samsung which is for routing Verizon Wireless calls through a customer's home broadband Internet connection. It is called the Verizon Wireless Network Extender and it retails for around $250.
The Verizon Wireless Network Extender is about the size of a wireless router box or small attache case, said Verizon. It uses femtocell technology to enhance wireless coverage inside homes where location, geography or structural conditions interfere with reception. It provides this enhanced coverage in an area up to 5,000 square feet.
Verizon says there are no monthly fees for using this device. Calls initiated on the CDMA Network Extender will transfer automatically and continue on the Verizon Wireless network when leaving the Network Extender coverage area.
cellular, Femtocell, Samsung, Verizon