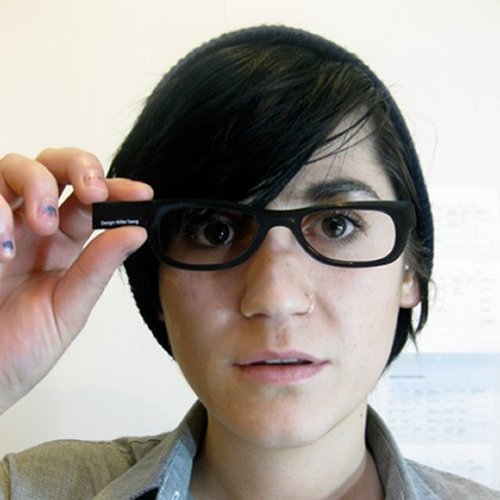 Looks like the good old nerd glasses are back. They never left really. Worn by the likes of Buddy Holly in years past and every other hipster in the present, nerd glasses are all the rage. Among nerds. Here they are in a new form. Beginning in March, this 2-mm thin 2GB USB bookmark can be purchased for $29.
Bullies might have to change their taunt of "Four eyes" to "Four eyes, two gigs". These will likely fly off the virtual shelves as everyone loves nerdy stuff. But, a bookmark? Really? What the hell. You saw what dork specs did for Superman. They fooled everybody into thinking he and Clark Kent were different people. Of course there's always the chance that people in Metropolis were just plain stupid too.

Anyhow, get a pair and nerd it up Poindexter.
bookmark, flash drive, Glasses, nerd, Storage, USB