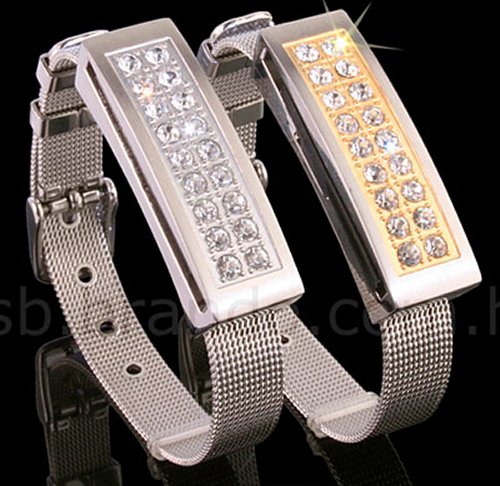 For those looking to be stylish while always having some extra memory around their wrist, Brando has released its new USB thumb drive with decorative crystals.
The pros: No one is going to want to steal this tacky crapped up wrist-hugger with jeweled glass bits, so your data should be safe. Cheap crap should be in again this season. The cons: You've got a crappy piece of jewelry and already have plenty of flash drives lying around. For $33 you could do much better and probably get 3 rows of crap "Jewels" instead of 2. It's available in silver or gold colors and the drive supports USB 2.0, Microsoft Windows XP/Vista, MAC OS and Linux OS.

Give one to a girl you want gone today.
bracelet, cheap, Jewel, jewelry, thumb drive, USB