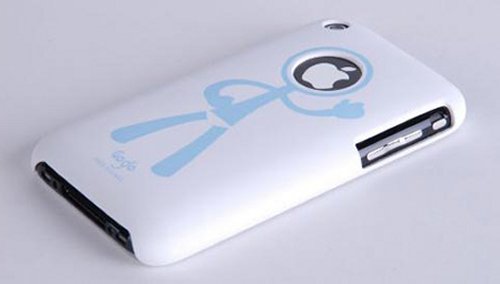 Here's something you don't see everyday. A stick figure with an Apple head. It's the latest 3G iPhone case from GoGo. The Applehead iPhone Case is made from polycarbonate and is available only in white.
In case it isn't obvious enough, it's a scratch proof iPhone case with stick man on the back. The hole where the Apple logo goes, is his head. Kind of a symbolic representation of the Apple fanboy. No word on pricing yet, but a case like this will make you stand out from the crowd for sure.

You know you're an Apple head, so why not show off that fact?
Applehead, case, GoGo, iPhone