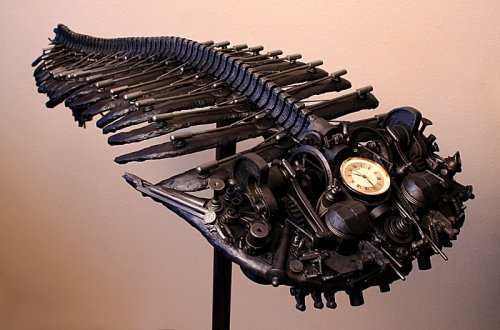 Jud Turner has some skeletons in his closet. Lately he's been letting them out and creeping out the world at large. A few days back we told you about his Bio-cycle. You know, the thing that looks like a Terminator on a bike.
If the Bio-cycle clues us in on the future of Terminator transport, this "Trilo Temporalis" trilobite fossil clock shows us that fossils were creepy, like to tell time, and are itching to get into the whole Steampunk thing. The working antique clock embedded in the head illustrates the passage of time and the connection between prehistoric and modern eras.

You can buy it for $2000. If you can stand a clock that creepy always looking at you.