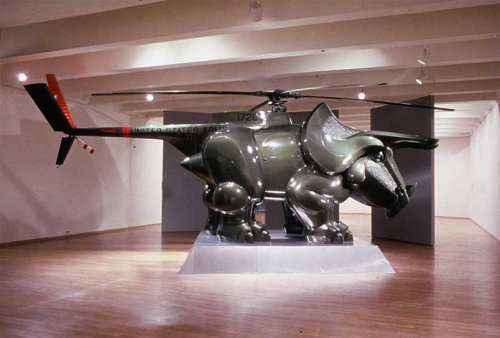 If dinosaurs waged war with our technology this is what the helicopter might look like. The Triceracopter is half Triceratops, half helicopter. It was originally built as a sculpture in 1977 by artist Patricia Renick, but now it's available to the likes of you and I.
The Triceracopter is all about the "Hope for the Obsolescence of War,". Makes sense I guess, since a triceratops can't fly and is extinct. When I look at it I don't see the obsolescence of war. I see an awesome dinosaur helicopter that would surely lay waste to anything in it's sights. A helicopter that can rain death from above, then land and walk into a ground assault. Maybe that's just me.

An army with aircraft like this would be pretty sweet.