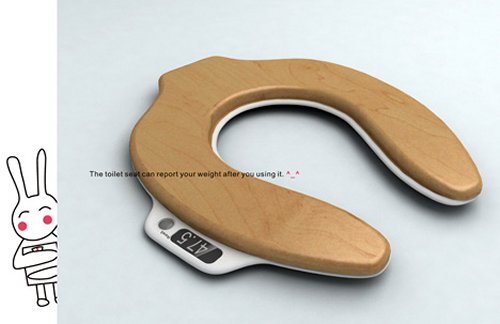 Scales come in many shapes and sizes. Sometimes they are on your mouse. Sometimes they are on a chair. And sometimes they can be found on a toilet seat.
Which makes sense. Losing weight is hard. It might help motivate you, if you can see visually just how much you lose on the old John. Because we all know we lose some weight on the throne. Now it's time to see just how much. Judging by that rabbit-thing's reaction, it seems that he/she has just pinched a weighty loaf.

With this device we will know the exact weight of any and all Cleveland steamers. That's progress.
bathroom, Home, lose, scale, toilet seat, weight, weight loss