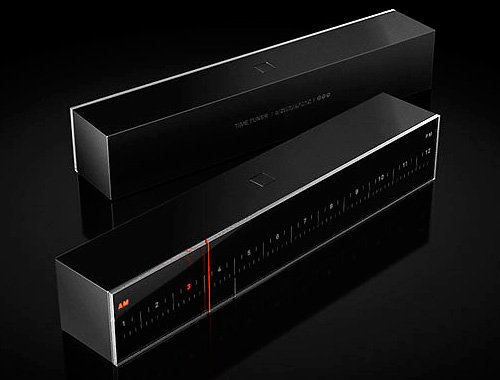 Here's a great design that can't make up it's mind as to whether it's from the future or the past. We like it. The Time Tuner was created by Istanbul-based Antrepo Design Industry, who decided against the traditional digital clock face. It instead boasts an analog style that resembles a radio tuner.
It's a lot like our favorite watches from Tokyoflash. The numbers along the length of the dial light-up to show you the hour. At the same time, an illuminated vertical red line moves across the dial for minutes. If you're looking for a clock with style, look no further.

Comes in 'Pure Black' or 'Clean White'. No word on price yet, but I expect it will empty your wallet quickly.
Alarm, analog, clock, design, style, time, Time Tuner