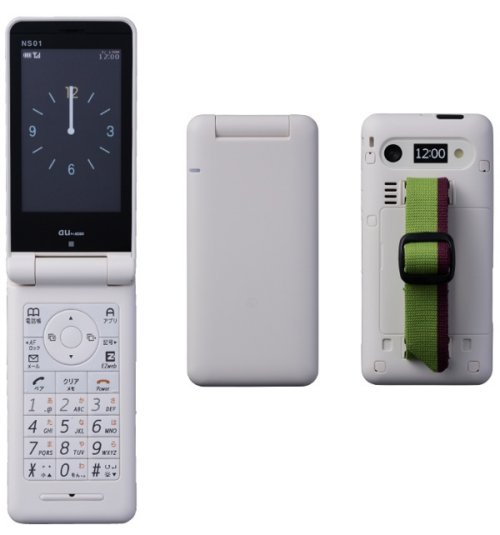 The Kyocera NS01 is not the best and most powerful phone available right now, but what it lacks in power, it makes up for in cutting edge geek fashion. The handset features an integrated belt, so it will hold up your pants while taking a call.
The NS01 features a 2.8 QVGA Screen, a 1.97MP camera, and e-wallet. Hey, at least you won't lose your phone if it's attached to your pants. There isn't a ton of info, but I'm assuming it can detach easily while it is acting as a belt, because otherwise things could get comical real quick. Like if your friend needs to use your phone in an emergency, you would want to be able to quickly detach it. Because one guy on his knees, talking to someone in your crotch area in public doesn't look good. It also doesn't look good if you walk around hunched over talking to your own belt buckle as you try to pull it closer to no avail.

Yeah I don't see many people using this one.
belt, gadget, Kyocera, NS01, phone, weird