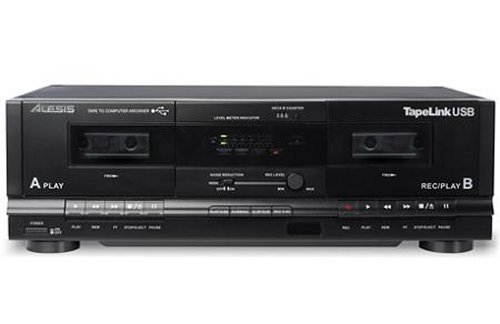 Let's say you still have a huge library of cassette tapes for some reason. Maybe you just hate to part with them. Maybe you're cheap and treat yard sales like your own private iTunes. Whatever. Here's a quick way to digitize those old tapes into MP3 formats.
It's the TapeLink from Alesis. The recorder will do more then just make a copy. It will virtually remove all hissing or other abnormalities in sound quality and convert them to MP3's. Just plug it into the USB cable on your Mac or PC and you're good to go. The bundled EZ Tape Converter makes transfer easy and convenient. The files can then be retrieved via USB on your computer to store on any device you want.

Get with the times man. Out with the tapes, in with the MP3 already.
cassette, converts, copy, MP3, Record, TapeLink, tapes