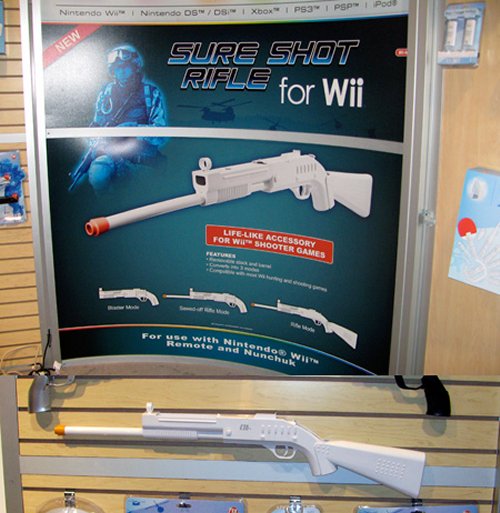 We've covered our share of Wii guns here at the brick. Machine guns, Pistols, even the Wiimote assassination kit, but I believe this is the first rifle that is actually three weapons in one.
The Sure Shot Wii Rifle was unveiled at CES 2009. It's from CTA Digital and features a removable stock and barrel, three modes, and is compatible with nearly all shooting games on the Wii. That last bit is a big plus. You can hit the link below to check out a video.

I find it hilarious that they were forced to put an orange cap on the end. As if it isn't fake enough.
attachment, gun, Nintendo, rifle, Sure Shot, Weapons, Wii, Wiimote