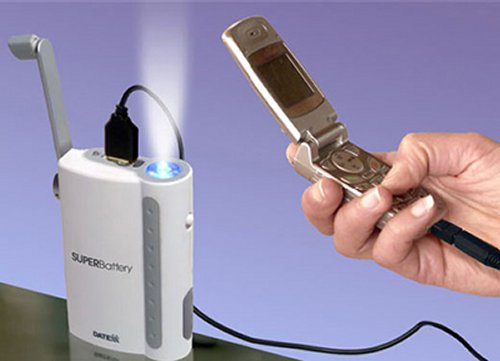 Just in case of an emergency, it's good to have a way to charge up your gadgets. Sometimes there's just no available power source available though. With this SUPERBattery device from Datexx you won't have to worry. It has you covered.
All you have to do is plug your gadget into the handy hand crank charger and start cranking. 2 minutes of frantic crank churning should give you about 6 minutes of talk time. The kit includes a hand-cranked 600mA rechargeable battery pack, built-in flashlight and an AC adapter which supports over 1,200 different mobile devices. It's a pretty handy device. Who knows, it might even save your life.

The SUPERBattery is available now for just $29.33. Not a bad price for a little backup.
charger, charges, crank, gadgets, juice, phone, power, SUPERBattery