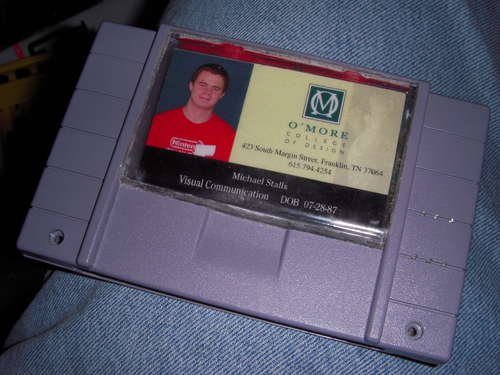 I know what you're thinking. That this would be large than your current wallet and make you sit all unlevel, like having George Costanza's huge wallet. But who cares? This is an awesome geek wallet. We've seen a lot os SNES cartridge mods, but this is a first.
The SNES cartridge has been modded to hold a photo ID on the front, but it has also been gutted like a fish and outfitted with a hinge so that you have storage space on the inside. If that isn't enough, it has an LED that can be turned on and off. It also plays game music and noises. Crazy, right? If you are just aching to hide your cash in one, you can build one of your very own.

Instructables has all of the details.
cartridge, DIY, hack, mod, money, SNES, Super Nintendo, wallet