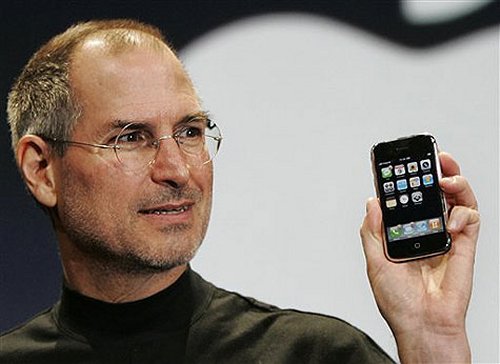 Sadly, we kinda saw this one coming. Apple has issued a statement saying that Steve Jobs will be taking a leave of absence due to health reasons. Jobs sent out a letter to Apple employees today that stated that his previously-explained health problems are "more complex" than he first thought, and that he also plans to return in June.
Not to worry, he will still be around for major strategy decisions and the like, and Tim Cook will take over the day-to-day stuff while he's away. Whether an Apple fan or not, most of us admire the man and what he has accomplished. Here's to hoping he makes a complete recovery and things get back to normal. Check out the letter below.

Team,
I am sure all of you saw my letter last week sharing something very personal with the Apple community. Unfortunately, the curiosity over my personal health continues to be a distraction not only for me and my family, but everyone else at Apple as well. In addition, during the past week I have learned that my health-related issues are more complex than I originally thought.
In order to take myself out of the limelight and focus on my health, and to allow everyone at Apple to focus on delivering extraordinary products, I have decided to take a medical leave of absence until the end of June.
I have asked Tim Cook to be responsible for Apple's day to day operations, and I know he and the rest of the executive management team will do a great job. As CEO, I plan to remain involved in major strategic decisions while I am out. Our board of directors fully supports this plan.
I look forward to seeing all of you this summer.
Steve
Apple, Health, leave of absence, News, Steve Jobs