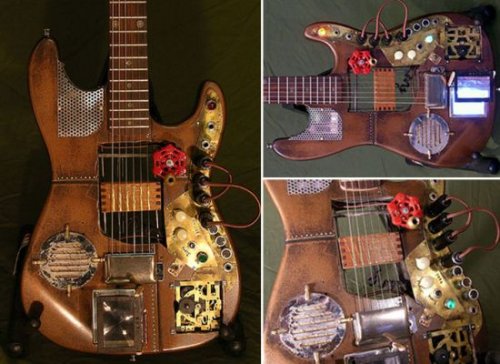 The Steampunk phenomenon just keeps chugging along. Here's a little something for you Guitar Hero players who wish they featured a Victorian rocker with period guitar. This is what such a guitar might look like. It was built for the 2008 Jersey City Artists Studio Tour by Mark Dalzell, and it's called Organum Insolitus.
It features a television with Fresnel lens magnifier, onboard phaser, an amplifier and uses clockwork gears, hand hammered brass, cloth wire and wood. The guitar can be attached to an external amp with a standard ¼-inch cable, so you can really use this.

I wonder if they'll make other instruments and form a Steampunk band.
brass, clockwork, gears, guitar, steampunk