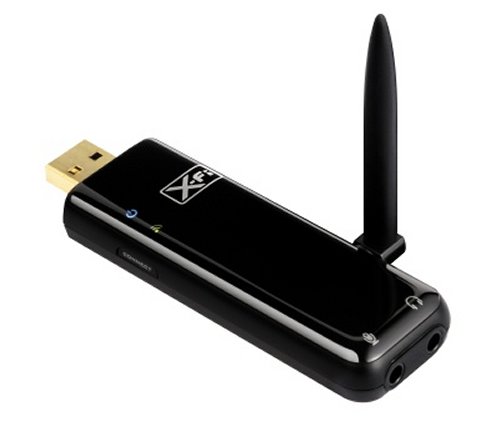 Sound Blaster for iTunes from Creative Labs likes to party and aims to spread the music around. It will wirelessly stream your music to any room in your home where you have a Creative Wireless Receiver connected to speakers. It will also work with the new GigaWorks T20W speakers, which have the receiver built-in.
The Sound Blaster for iTunes transmitter plugs into your USB port and will fill your home with sound for $99. The Creative Wireless Receivers will run you $69.99. If you choose to use the GigaWorks T20Ws the price is $129.99. The Sound Blaster transmitter will be available this Spring.

Get your music out of one room and put it everywhere.
audio, iTunes, music, sound blaster, stream