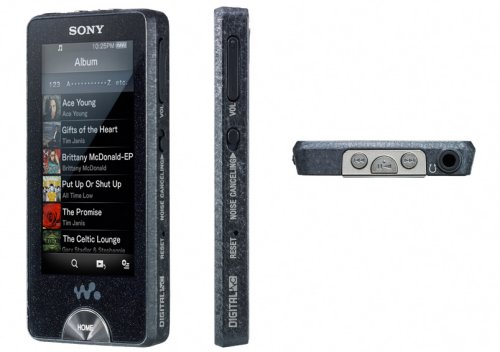 Sony's Walkman NWZ-X1000 is a real looker. It features an OLED touchscreen, Wi-Fi and built-in noise cancellation and once again make the brand the world's music player of choice, assuming the price is right. Like the iPod Touch, it comes in 16GB and 32GB and can be used to surf the web. The OLED screen's a half inch smaller, so the colors should be brighter with better contrast.
It also comes with digital noise canceling, which is interesting. The feature, allows your 13.5mm EX headphone to block out ambient noise. It's got all the right specs, but the price may be it's downfall. If typical Sony pricing applies, this won't compete with the iPod Touch.

It would need to come in at under $400. We'll see. It's a sweet MP3 player.
noise cancellation, NWZ-X1000, Sony, Touchscreen, Walkman, wi-fi, X-Series