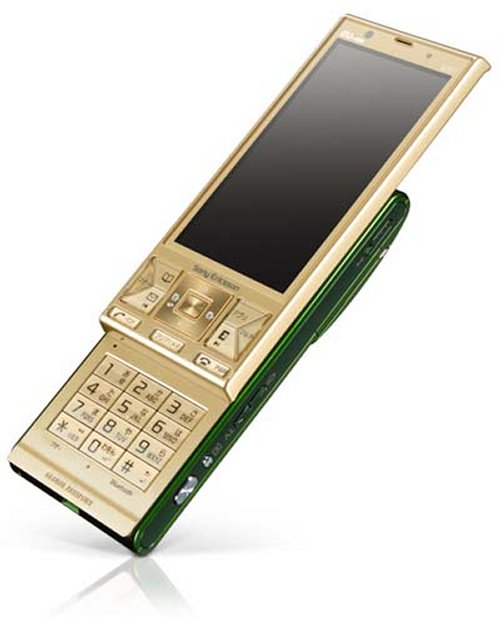 It's a real shame that those outside of Japan won't be able to lay their hands the Sony Ericsson CyberShot S001 at retail stores. It's a real beauty of a camera phone. The Sony Ericsson CyberShot S001 features an 8.1 megapixel autofocus EXMOR CMOS sensor with LED flash, Smile Shutter and Face Recognition technology, Image Stabilization and auto exposure/white balance alongside sensitivity of up to ISO 1600.
Some other features of the CDMA/GSM slider handset include a 3.3″ OLED display with 854 x 480 resolution, Bluetooth connectivity, Integrated GPS, and 1Seg TV tuner. You can get it from KDDI in Japan in our choice of black, gold, green and pink this March.

No word on price yet, but we're guessing it will be reasonable.
Cybershot, Sony Ericsson