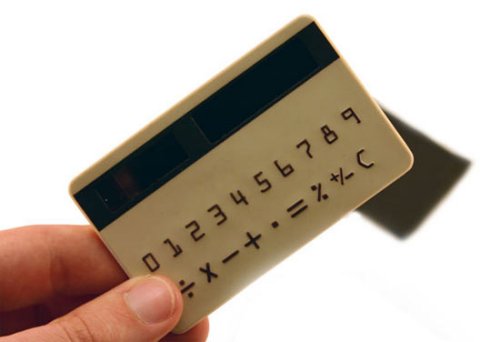 Numbers are an enemy to all. They force us to do endless calculations throughout our daily lives, and miscalculations. Numbers are everywhere. You can't avoid them. By the time you have begun counting, they have already won. Because there will always a higher number then you can count.
Calculators are our only hope of staying sane as we constantly wage war with math. This one is slim yet stylish and solar-powered. And Credit Card sized. Having one the size and shape of a standard credit card will go a long way in helping you sort out this mathematical universe. No more miscalculating! Only $6.

This article bought to you by the number Pi.
[Better Living Through Design]
calculator, credit card, powered, small, solar, thin