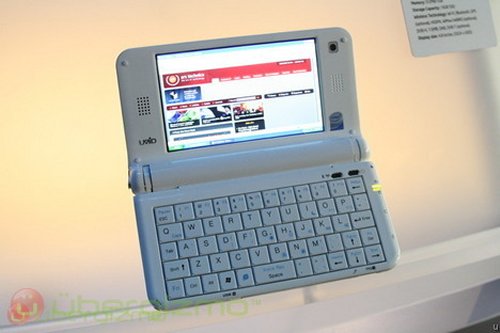 The MBook M1 ultra-mobile PC looks like it's pretty usable, unlike some of its competitors. The keyboard looks comfortable for one thing. This Windows-based UMPC is small in size, yet promises ease of use.
There is one tiny problem though. The device has no USB ports. Yes, it looks nice, but how do you use it productively? It's use is severely limited.The MBook M1 gets points for looks though. That's gotta count for something.

Look at me I'm small and have no USB ports. C'mon I'm still sexy.
CES, M1, MBook, pc, UMPC