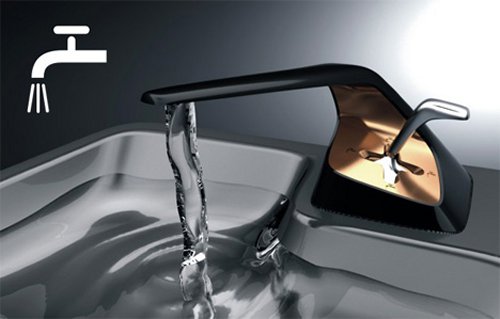 Is your faucet a stick or an automatic? Well, now you can have a stick shift on your sink thanks to this classy-looking design. That's right, you can now change gears on your faucet. It's pretty stylish and will leave other faucets in the dust.
The idea is that it would allow you to shift up the amount of water coming out of the faucet. Or down. Which is great for people looking to conserve water by staying in lower "gears," but we can't see how the temperature is controlled so this may be a big bust. Sure, it looks awesome, but that doesn't count for anything if all you get is cold water.

Interesting that they felt the need to put the faucet logo on this pic. I think it's pretty clear what it is.
change, cold, concept, design, faucet, gears, hot, Shifter, sink