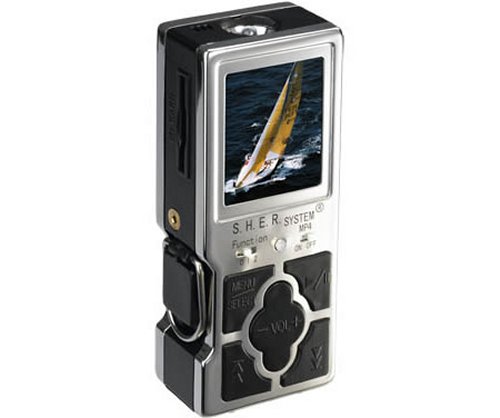 Sometimes companies invent gadgets for for the hell of it. They might throw together a device with two or three things that do not belong together, throw it at the public like a gadget-making monkey flinging feces and see if it sticks or not. Hey, how about a new MP3 player with a breath analyzer?
It's for people who like tunes and need immediate info about their funky breath. Oh, they also added a flashlight, a radio, a mosquito repeller (In case your breath is attracting them), all with an MP3 player. For no damn reason! Just because! They are gambling on a real long shot here. But if there should be a demand for such a device…Oh man. Someone will be in the money.

The check your drunk-ass breath, repel mosquitoes, while looking for your keys in the dark and simultaneously listening to tunes MP3 player.
breath analyzer, Flashlight, gadget, MP3, player, Radio, SATY