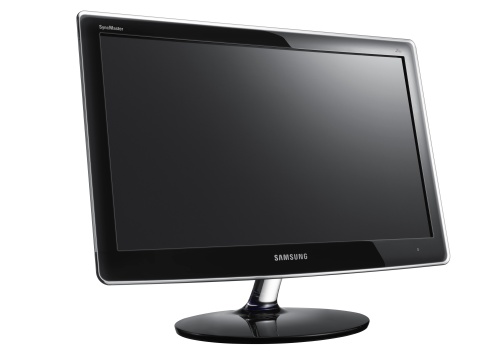 One of the last new product cards Samsung had to deal at CES this year happens to be a rather nice looking new LED monitor. It is called the P2370L and it prices around $400.
The Samsung P2370L is of a super thin design, sporting a wrapper of just 0.65-inches. It makes use of a LED BLU, producing what Samsung says are more vibrant color and higher contrast ratios than other monitors. The contrast ratio is some 2,000,000:1.
Other features of the P2370L include LED fluorescent lamps that do not contain harmful elements such as mercury or lead, 1080p resolution, touch sensitive controls and a swivel stand. It will be available in the next several months.
computer displays, lcds, Samsung