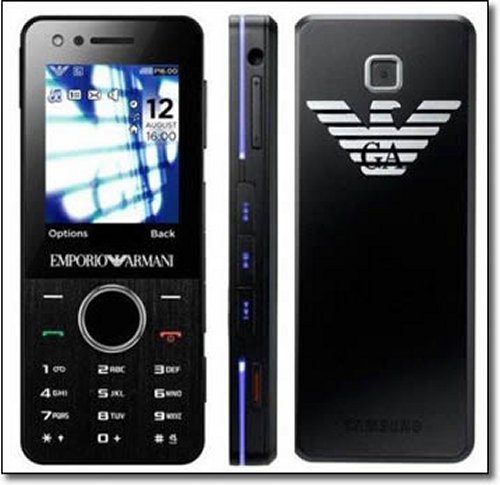 It was previously announced that Samsung's Armani Night Effect would be available for 300€ on November 2008 in Europe. As for other regions, we have no idea. There's some good news for people in the UK however. The Samsung Armani Night Effect is available now in the UK, from January 9th 2009.
The phone comes with 2.2-inch AMOLED display screen, 3.2-megapixel camera, 120 MB internal memory, microSD card slot and supports HSDPA/GSM network. It's by no means the top of the range in handsets, but it's focus is on the beauty of simple design and ease of use.

The Night Effect also features Emporio Armani branded backgrounds and menus, as well as a music recognition service powered by Shazam. It will be sold exclusively by Vodafone and the Phones 4 U group.
Armani, available, designer, fashion, Night Effect, Samsung, uk