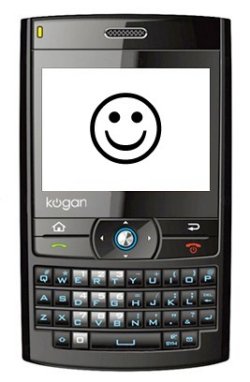 We weren't sure what would happen to Ruslan Kogan's dream of building his own Android phone after Google apparently told him the Agora's design wasn't up to it. We were a little bummed, to be honest. Well, there's a new model in the pipeline, and according to Kogan, his company is in the process of redesigning and launching an improved Kogan Agora.
This new phone will overcome the app compatibility issues that kept the original model from launching. Who knows how long it will take, but judging by how quickly he was able to get the first one out, it may just be a few months.

It's nearly time for that $200 unlocked Android phone with 3G.
Agora, Android, phone, Ruslan Kogan