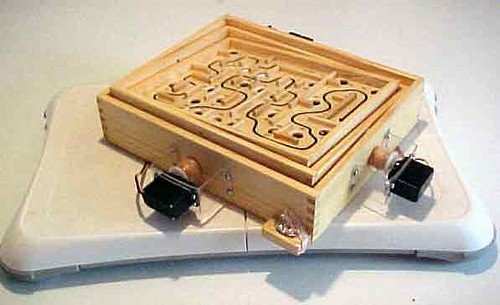 Some DIYers from the Cowtown Computer Congress used some servos and an Arduino processor to connect a wooden Labyrinth game to a Wii Fit. Why? Is there ever a reason? It just had to be done. Simple as that. Basically it makes the game more difficult.
It's an inexpensive project at just $60 total (That does not include the Wii Fit), and it seems like a simple process. It also looks like a lot of fun. What could be better then taking a simple game and adding a high tech way of playing it? Check out a video below.

Seriously why use your damn hands. That's why God created modding.
DIY, game, hack, Labyrinth, mod, robot, robotic, Wii Fit