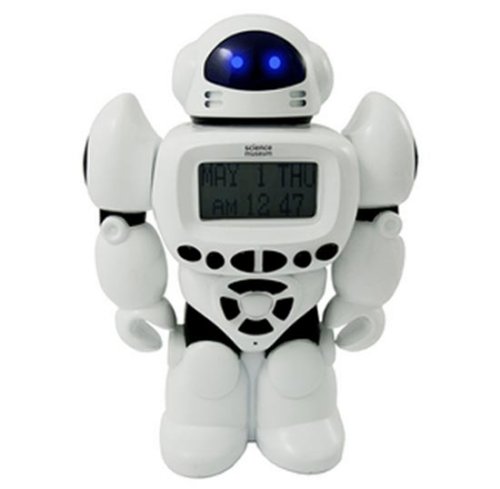 It makes sense to switch from the classic piggy bank to a robot, where guarding your money is concerned. Piggy banks can fall easily to any hammer and spill out their nickel and penny stuffed guts. A robot on the other hand won't give up the dough so easy, but one downside is that it's smart enough that it may even spend your dough on stuff it wants.
This cute looking but money-hungry robot money box can even talk to you, tell you the time and let you know how much money he is guarding inside his body. One cool feature is that you can set a target amount you want to save and he will tell you how close you are to your goal as if taunting you.

The Robot Money Box will cost you about $35.
Bank, box, money, robot, save, savings