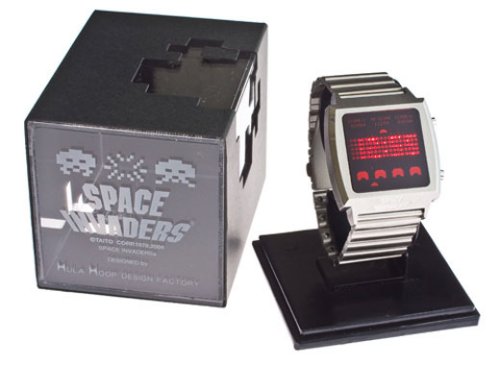 Look what our friend Technabob found. Limited Edition Space Invaders LED watches that came out a few years back in Japan. Until now, you couldn't find them from here. Look at that watch face, full of retro awesomeness. The watch will cost you $207, but any true geek is already getting their credit card ready.
The watch features a red dot-matrix display showing you the current time. Press the button and the "Space Invaders" scroll across the display, then a giant animated invader dances across. Then "Game Over". You can't actually play the game, but it's still, an awesome watch.

Only 500 were ever made, so go get yours now.
japan, limited edition, rare, Space Invaders, watch