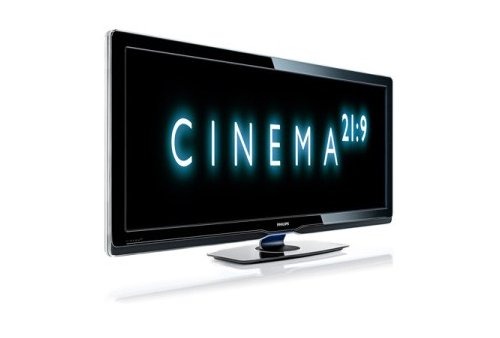 The Cinema 21:9 is claiming to be the planet's first cinema-proportioned LCD TV, so this should be the ultimate LCD to watch movies on. The 56 inch diagonal will also feature Ambilight technology around the borders. I know what you're thinking. This isn't real. Some of you will claim photoshop. We were skeptical too, but it turns out that it's the real deal.
According to Philips, the panel will be shipping this Spring in Germany, Belgium, the UK and France. Their full site will launch on January 29th. Sadly, there are no pricing details and no US release date as of yet.

What this means is no more big black borders on the top and bottom of your screen.
21:9, cinema, LCD, movies, Philips, tv, ultra, widescreen