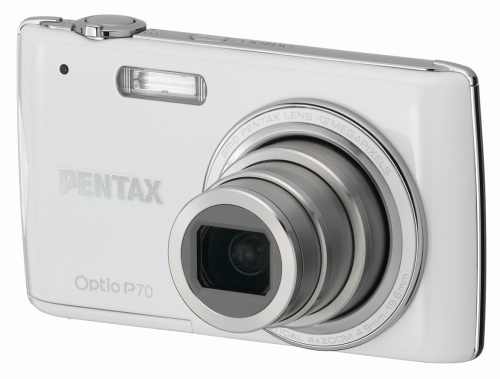 Pentax was showing off at CES last week two new compact digital cameras. These are the Optio P70 and Optio E70, priced around $200 and $140, respectively.
The Pentax Optio P70 is a 12-megapixel shooter available in three body colors in February. It has a 4x optical zoom plus a wide angle 28mm lens. A 2.7-inch LCD panel allows for photo viewing and the camera features shake reduction technology, face recognition and HD movie captures.
The Optio E70, available around the same time in four body colors, is a 10-megapixel shooter with 3x wide zoom and a 2.4-inch LCD monitor. It is powered by AA batteries and also has shake reduction technology and face recognition.
Digital Cameras, Pentax