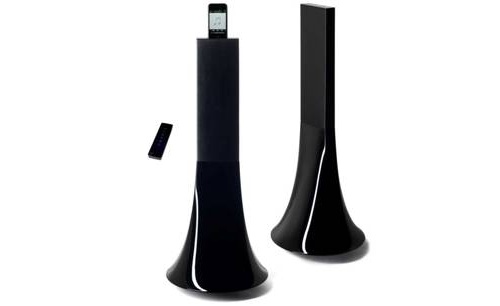 Parrot recently teamed with designer Philippe Starck to unveil some stylish and rather pricey wireless iPod speakers. These speakers are known as Zikmu and they will price around $1,500 when they become available this spring.
The Zikmu set of wireless speakers make use of both Bluetooth and Wi-Fi technologies. Bluetooth is used for both wireless audio transfer between speakers as well as audio streaming from compatible devices using A2DP stereo wireless technology. Wi-Fi allows one to wirelessly stream audio from a user's PC or Mac.
Other features of these speakers include a docking station for iPods and iPhones built into one of the speakers which both allows for audio playback and recharging of the battery, NXT technology for full surround sound and a speaker height of 2.5 feet.
Bluetooth, iPhone Accessories, iPod Accessories, Parrot, Speakers, wi-fi