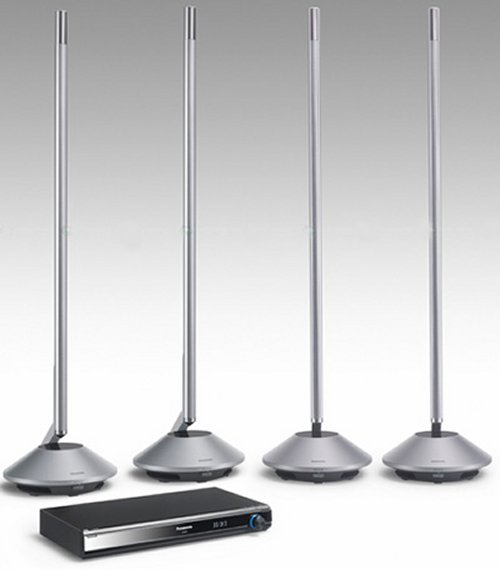 Panasonic has unveiled its new Wireless Home Theater System, the SC-ZT1, which is specially designed to do away with the trouble of speaker cables. The system sends uncompressed audio data over a wireless 2.4-GHz frequency band to ensure high-quality sound.
The SC-ZT1 will give you a lifelike virtual Dolby TrueHD and DTS-HD 7.1 channel surround sound from its four ultra slim antenna looking speakers, which come with an integrated subwoofer for generating sounds from the low-frequency range. You can purchase the Panasonic SC-ZT1 when it is released in Spring 2009.

No word yet on price, but we're guessing they will cost ya.
dolby, Panasonic, SC-ZT1, system, wireless