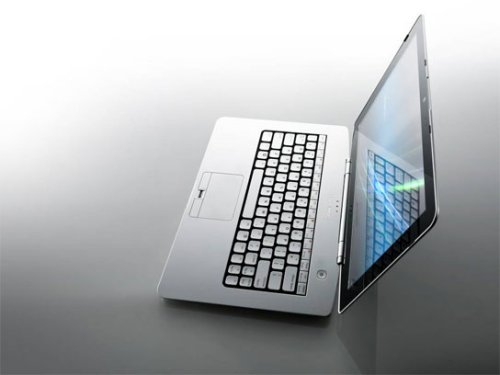 Italy's Olidata has announced it's new Conte ultraportable, which targets 13.3-inch ultra-thin laptops. It looks like this one will be available in two different versions: One with a 16:10, 1280×800 display, and one with a 16:9, 1366×768 display. Each will come equipped with a small Core 2 Duo processor, optional built-in 3G or WiMAX, and a battery life that promises more than four hours (seven with an extended battery).
The 16:10 model will also give you some bonuses like Intel Turbo Memory, fingerprint reader, backlit keyboard, and 3GB of RAM standard. There's no word on a release here in the states, but both models will be hitting Europe in May for under $1,300.

As far as we know they missed CES this year with this one. It seems to have all the right moves, but it's a bit pricey.
Conte, Netbook, Olidata, thin.laptop, ultraportable