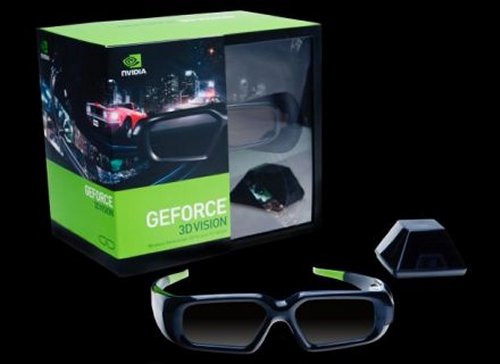 NVIDIA's GeForce 3D Vision package is loaded up with powered 3D glasses (charged via USB) and an IR emitter to keep everything synced between the display and your glasses. The good news is that you'll have something to use these with since Left 4 Dead, WoW: WotLK and several other games are already compatible. More are expected to follow soon.
CES had a demo and so far we haven't heard about any headaches or other strange side-effects so it's all good and completely stereocopic 3D. The price? $399 for the display and $199 for this set when it's available in the next few days. But I have one question for you. Just how close do you really want to get to those zombies?

What's great is, no red and blue like the old nerd 3D glasses and they don't look half bad.
3D, Games, GeForce, Glasses, NVIDIA, vision