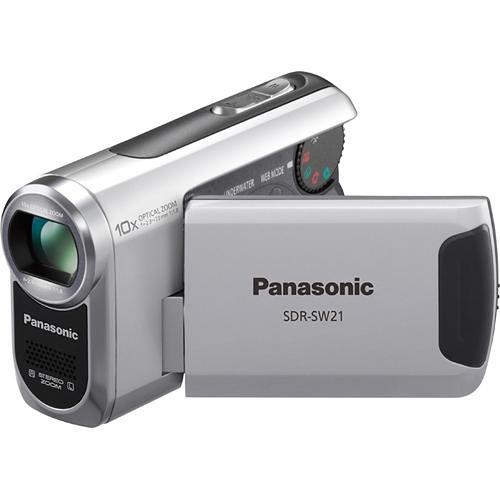 Panasonic was showcasing a lot of new compact camcorders at CES last week. Two of these new models are the SDR-S15 and SDR-SW21, priced around $300 and $400, respectively.
These new Panasonic camcorders both record video to SD/SDHC memory cards. Each serves different consumer audiences – the SDR-SW21 is much more rugged in design, including being waterproof up to 6.5 feet, so it is geared towards outdoor crowds. The SDR-S15 is more of a film one's friends at the birthday party kind of model.
Features of these cameras include a 0.6 second start time, automatic functions like face detection, multiple body colors and video management software. They will be available in April.
Camcorders, Panasonic