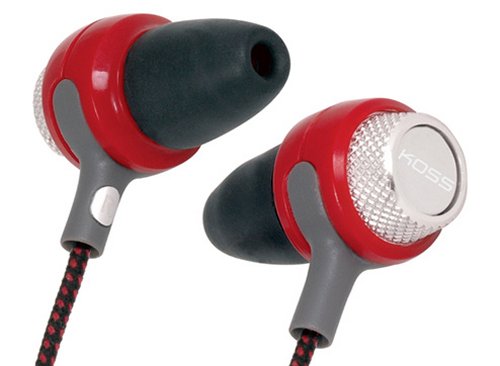 I don't know about you, but I have problems with most earbuds. They just don't stay put and fall out because they don't fit my ears properly. Well, here's an awesome solution. Koss's CC_01 earbuds replace those foam or rubber tips with an expandable and contractable system.
All you need to do is turn the metal screw on the back of the earbuds, and the tips will adjust to fit you. Simple and amazing engineering. And great news if you, like me, are annoyed by regular old earbuds. It's a little odd to see Koss, a manufacturer of low-priced ear-stuff, with earbuds priced at $150, but perfectly adjustable fit is a great idea. And I for one have had so much trouble with earbuds, that I find it tempting.

Hopefully the sound quality fits the price. The Koss CC_01 will be available this March.
audio, CC_01, ear holes, Earbuds, Koss, New, screw-to-fit, sound