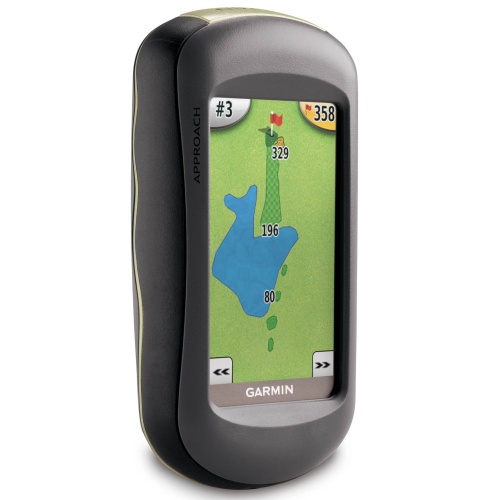 Garmin, in expanding its line of outdoor recreation GPS devices, feels now is the time to unveil a GPS unit for those among us who golf. It is called the Approach G5 and there is not yet any pricing information available.
The Garmin Approach G5 sports a three-inch touchscreen display and is designed specifically for the golf course. It is said to show golfers the precise distance to the center of green or other key course features, helping to improve a golfer's score. It comes preloaded with thousands of courses in the United States.
Features of the Approach G5 include detailed course maps with precise distance information from their current location to fairways, hazards and greens, a weight of 6.8 ounces, AA battery powered and a touchscreen digital scorecard.
Garmin, Golfing, GPS