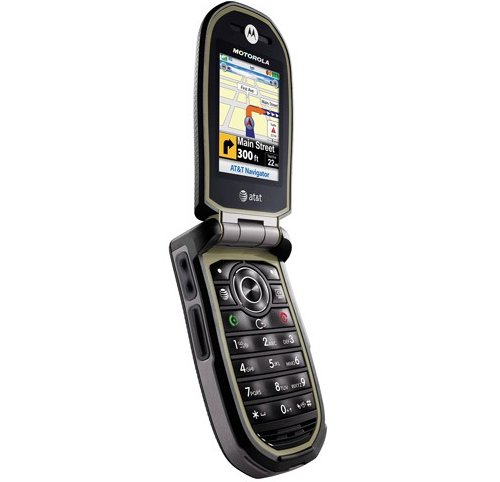 AT&T decided to add another model to its rugged push-to-talk-compatible lineup, in the form of the Tundra from Motorola. This one has been available on Rogers for awhile. Some features include: 3G, 2 megapixel camera, stub antenna, AGPS, QVGA display, and microSD expansion.
It's built to Military Standard MIL-STD 810F specifications to withstand the toughest abuse. So go ahead mistreat this bad boy. It just keeps going and asks for more. Great phone for those who like to be rough with their gadgets.

Nothing real earth shattering, but a solid tough phone.
Motorola, on sale, rugged, tough, Tundra